When I was a kid, travel ball was an experience that I was scared to take on.  I had been playing park ball at Mandarin Athletic Association (MAA) and I was always one of the best players each season.  It was an environment I was comfortable with and used to; my friends played there, and most of the kids I played with also played Pop Warner football with me at MAA.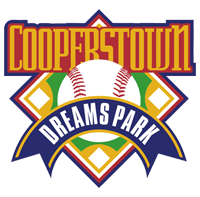 At about 12 years old, I was well known enough that some parents of my friends were saying that I should look into trying out and playing for a travel team.  Today, kids play travel ball from the time they pick up their first bat and glove, but for me, travel ball was something I knew nothing about.  After finding a team that I could play on, I started playing in games and tournaments with and against kids who were as good as me and better than me.  This was something I was not used to.
The first travel team I played for was called The Beach Boys.  It was a friendly name and one that embraced seeing as how I liked the band as well.  I made the transition from shortstop to third base, a change that became more or less permanent over the years.  The Beach Boys competed in tournaments around Florida, and I got used to the level of competition after a few months.  One of the best tournaments I ever played in was at Cooperstown Dreams Park in Cooperstown, New York.
The Cooperstown tournament is multiple smaller tournaments where teams from all over the country come together to compete in the town that is home to baseball's Hall of Fame.  After a long road trip up the east coast, I got to play baseball in New York and go sightseeing where any baseball enthusiast would find paradise.
There are cabins with bunk beds for the teams to stay in at the baseball facility complete with showers and places to eat.  If I remember correctly, each cabin was named after a famous baseball player who is enshrined in the Hall of Fame.  One of the things I had no previous knowledge of but would come to know plenty about was the fact that teams brought their own collectible pins that players and parents would trade with each other.  It was like trading baseball cards with friends back home only these were team pins that you only find from the teams that are there competing.
We got some practice time on the fields, and when the games started I had never been more nervous playing baseball in my life.  Kids were bigger, stronger, and faster than I had ever seen before.  Also, I was a year younger than the rest of my teammates and thus most of the other players at the tournament.  At that young an age, a year can be a huge difference in terms of development and playing ability.
The Beach Boys were a solid squad; hitting and defense were our strong points with pitching being our weak link from time to time.  Unfortunately, my defense ultimately cost us a game towards the end of the tournament and ended our chance at placing and coming back for the Champion's Tournament at the end of the summer.  I remember getting number 7 to wear and thought of myself as Mickey Mantle the entire time.  I was never a Yankees fan, but that was the level of history that was engulfed in the confines of the park.
I had learned the basics of third base and was a good defender guarding the line and fielding bunts.  However, in an elimination game, my nerves got the best of me as I tried to play a few bunts towards the end of the game.  Normally on a bunt, I would run through the ball, fielding it, and throwing on the run.  On this particular play, the ball was bunted harder than usual, and I thought I had time to play it as a ground ball by setting my feet and shuffling to first base for the throw.
As I went to slow down to shift my feet towards first base, my feet slid out from under me.  It might have been from the fact that I was wearing rubber cleats since metal spikes were not allowed at this level.  Regardless of why it happened, it happened nonetheless.  My feet came out from under me and I fell on the ground with the ball sitting in my glove.  I was not a good enough athlete at this point to try and make a throw from sitting down and did not have the arm strength to throw out a runner with such short bases.
It was one of the most embarrassing plays I had made (or not made) at this point in my career.  I was shaken up and tried to forget about it.  The team we were playing must have seen I was upset or thought I wasn't that good, because a few batters later, they bunted again.
I wanted more than anything to redeem myself by making a play that would rival any web gem Chipper Jones or Scott Rolen could have made.  Instead, I tried to use the same mechanics I had just messed up on, and as I ran towards the ball and tried to set my feet, they came out from under me again.  I fell on the ground yet again and the runners were once again safe.  I walked back to third base hoping and praying that I didn't get another ball hit to me since I had zero confidence after those two butchered plays.
A few runs ended up scoring that inning thanks to my two errors, and we lost the game.  Our team was eliminated from the tournament, and I felt like it was 100% my fault for allowing the runners to get on base and score.  Very rarely does one player cost his team the game, and we failed to score enough runs or provide any kind of support for our pitcher.  Walking off the field, I felt like everyone was watching me and criticizing me for how awful I had played.
It seemed like the sun wouldn't come up the next day, and I'm sure there are players that were on The Beach Boys who still blame me for that game if they even remember it.  Red Sox fans still blame Bill Buckner for the routine ground ball he missed in the 1986 World Series.  I didn't know who Buckner was at the time, but I definitely felt like the Buckner of Cooperstown even though that game wasn't anywhere near as important as a World Series game.
Cooperstown Dreams Park is a place like no other
Those two plays in that game didn't define me as a player, just as that one play didn't define Buckner's career.  It was a blemish that was hard to forget, but after a long ride home it was behind me.  I ended up playing with The Beach Boys a while longer and ultimately ended up switching teams once those kids moved on and the team folded.  Despite the outcome of the tournament in Cooperstown, that trip was one I will never forget.  Cooperstown is a magical baseball place that every kid should get the chance to visit.  There isn't the TV hype that surrounds the Little League World Series in Williamsport, but the atmosphere is just the same if not better.  The Hall of Fame is there.  Doubleday Field is there.  Baseball history is all around you in Cooperstown.
I haven't been back since that dreadful game, but when I do go back, that game will be the last thing on my mind.  It wasn't so traumatic that I never want to go back or visit the park again.  There are too many great things at Cooperstown Dreams Park and the surrounding area to let 5 minutes ruin future trips there.  I ended up getting a lot of team's pins which was cool for a 12-year-old kid.  There were bunk beds and baseball history all around.  Cooperstown Dreams Park is a place of baseball dreams for kids and adults alike.